Video Store Mayhem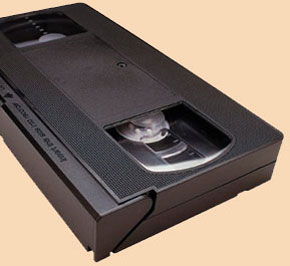 I struggled to get a job in my second year of university and desperately applied to a seedy new adult video store on the bohemian hub street near my apartment. The manager readily took me, saying he'd had no other applicants and he was just as desperate as I was.  This should have been a warning, but I needed to make rent.
Here's what happened: It didn't matter if I (a girl) went into work wearing a stained sweatshirt and baseball cap or didn't bother taking a shower… the customer base were all people who had been blackballed from other adult stores in town and were constantly asking me how much I charged (for me, not for the videos) and thinking they could rope me into threesomes with their wives and girlfriends. Children would tire of street hockey and come into the store swinging sticks, knocking down all the teetering shelves of merchandise. I won't even go into detail what people thought they could get up to around corners where they thought they couldn't be seen!
The worst was the owner, not the manager. He would reel in drunk from the blues bar around the corner, clean out the till and blow the entire takings and float on booze. Conveniently for him he never remembered this and accused me of stealing. Alarmed, I hastily quit before he could press charges because I had long suspected that the "security" camera was a decoy and I couldn't prove a thing. I immediately applied to the hip indie video store down the street and begged the owner for a job, telling her what had happened at the adult store, and, luckily, she agreed to hire me.