At the Office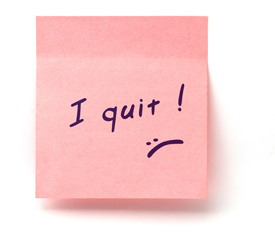 July 2009:
I was working in a cinema company and was ready to quit my job because my manager was clueless, underperformed and he made me do my colleagues' and his work because he knew that I was the only person in that department who would get things done.
August 2009:
That manager got sacked so I spoke to my CFO regarding me getting promoted and he seemed to keen with the idea. I was jumping in excitement thinking that this might be the time for me to shine. Until that CFO quit his job and the new CFO, AA, came for replacement.
October 2009:
In the beginning, AA seemed to support me with the whole promotion idea.
Me: So how and when do we start the probation? Have you discuss this with the HR Department?
AA: Who needs the HR Department when we have the CEO to back us up?
He added some extra work to the job, such as being his messenger to the COO, who he didn't want to talk to, and spying on several people in the office on his behalf. It was outrageous, but I took it on my shoulder anyways because I wanted the promotion. I finished the probation after three months in January 2010.
AA: There's a problem with your probation. I'm having difficulties with the HR Department and they want you to have another three months probation.
Me: WTF?!! I thought the CEO would back us up?
AA: See, the problem is you're not the only one who's getting promoted. There are several people from another department and they deserve to be promoted as well. And the HRD have decided that all of you will get promoted altogether by April 2010.
Me: How much will I be getting anyway?
AA: Ummm…20% from your initial salary.
Me: But that is not the standard salary of managerial position (head of department) and that wasn't even half of the former manager's salary.
AA: Well, we're not really looking for the managerial position. What we wanted is you to "act" as a head department like what you've been doing so far.
Me: But the work itself is "real?"
AA: Don't be childish. Sometimes things aren't always fair.
Me: (*swearing inside my brain)
A week later, I gave him my resignation letter and gave one month's notice. After I quit, I found out that he lied to my CEO when my CEO asked him of what has happened.  He told him that he tried to lure me with a bigger package, but that I just wanted out. I knew that because I got the forward email he sent to my CEO by a person who was also cc'd in the email.