Email Hell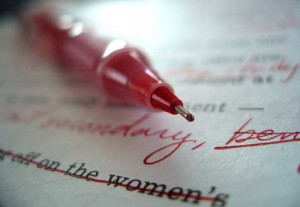 After being unemployed for eight or so months, I got fed up of looking for jobs for what I really wanted to do and decided to simply get back into the working world one way or another. The unemployment check wasn't cutting it and the indent I was getting on the couch certainly wasn't helping my life at all. I began applying for any job I felt I could do well in order to get my resume beefed up a little more. I eventually landed a job as an Administrative Assistant that paid next to nothing, but offered more than unemployment and seemed like it would be a good step. On my first week working there, the individual who I was supposed to be directly working under was off because of his vacation. I was fitting right in and picking things up easily. At the end of that week, one of my coworkers gave me a warning regarding the person I was supposed to really be supporting and how this week as 'easy' and everything will go downhill from here. She then proceeded to tell me that I was the fourth person to be in my chair in 10 months and that they simply couldn't get the right person for the job. I should have paid more attention to that warning but blew it off and figured nothing could be worse then a long stretch of unemployment and being completely broke.
The first day of D's return from vacation, all hell broke loose. He would constantly be hovering over my desk watching me work which I said made me feel uncomfortable and slowed me down. He ignored that and would do it more. He would physically write full page emails he wanted me to send to people and ask me to type exactly as how he had written it. I was then to print out a copy, return it to him and wait for him to bring it back. He would bring these copies back full of red ink marks and exclamation points outlining mundane changes, like using a semicolon here instead of a period or introductory words like "hi there" needed to be "hey." I made all changes and would return them to him and then he'd fine more problems with that and return it to be, full of red ink and corrections. These papers would go back and forth at least four times before he would finally be satisfied with whatever he had me change. I would waste hours upon hours doing this. A simple paragraph email would take nearly two hours to get to his satisfaction. I finally explained to him that I would be happy to type whatever he needed but it would be far more efficient if he would simply spend time on what he really wanted to say and keep it to a maximum of two revisions so I could focus on my work.
He got really heated and explained to me that he didn't always know what he wanted to say and part of my job was to make sure he was getting out all the needed to be there. I took this issue to the boss and was 'sat down' and told that my problem was I expected perfection out of him and that I'm not perfect and I shouldn't expect other people to do so. I looked at my boss completely in awe as to how he came to this conclusion and said I never said that nor do I believe that, but I think it is necessary to see where we can be more productive and efficient and this was a problem I recognized. I was yelled at for an hour and told my job was to be concerned with my work and typing emails and memos and I was too sensitive to do my job. One of my coworkers also asked me once to type something for him exactly as written. I did so and when I printed it out and returned it, he said it was garbage and incorrect. I asked what exactly did he see wrong and offered to correct it. He told me that he didn't have time to babysit and train me (as he was playing on Mafia Wars) and balled the memo up and threw it at me. He said for me to go down to the local Barnes and Noble, purchase a book on how to do the job of an Administrative Assistant and figure it out.
My boss also decided one day, without telling me, that I was no longer hourly and I was instead a salaried worker. He said any overtime I did would not be paid any further (I had been putting in three or four hours a week of overtime) and I needed to be prepared to simply 'work for free' since they were doing me a favor by providing me a job. When it came time to discuss a raise, they refused to give me a dollar amount and instead offered to give me a 'reduced tax payment' which they simply moved my withholding status from a '0' to a '2' so I'd see more money per check. I eventually gained employment elsewhere doing what I love. When I gave my two weeks, my boss kept asking what my new role would be and was very pushy regarding my reasons for leaving. I explained I didn't feel the need to tell him where I was going, that was between me and my new employers, but I was unhappy here.
On my last day of work, I deleted all of my emails and tried my best to wrap everything up. When it was time to receive my final paycheck, the money never arrived. When I called to inquire about it, they said by deleting emails I had destroyed company property and therefore vandalized their system and they were holding my last check as compensation of that. I explained that I never saw nor signed a computer policy while working there and that I had access to very sensitive information (credit card numbers, personal accounts, etc.) and that I felt by deleting those things I was removing liability from myself and the company. They insisted I was out to get them and so I had to have the state sue them for my check. Since then, they haven't bothered me aside from tracking down where I work now and have called me once at my new job, but hung up as soon as I answered.