The Underling From Hell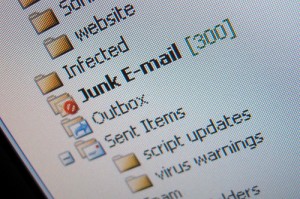 I got hired for MVWJ the summer after I'd taken a year abroad in college. To put things in perspective, I was a good student with lots of research experience and several important fellowships under my belt. When P offered me a position as her research assistant, I was delighted. When I got to the office, however, I was greeted by P's underling, G, who asked what I'd been told about the job. G laughed in my face when I said I was there as a research assistant. I was set to work, not doing research, but making pointless spreadsheets of random data (phone numbers of inactive members, etc), and re-doing them repeatedly to her exacting and absurd specifications. Everything I did was wrong: deleting spam emails, bringing "stinky" (read: ethnic) food for lunch or using the bathroom during work hours (apparently I was supposed to hold it from 8am to 4pm).
When she wasn't shopping online, she would interrupt my work to rant about "ugly dykes" (I'm queer), force me to read spam emails or pester me about my ethnicity.  She even phoned me on a day I was home sick with the flu to blame me for breaking the office copier (telekinesis, apparently). Then one day, after a holiday weekend, I came to work tan.
She glared at me and said, "I thought you said you were Scottish. You lied."
Nervously, I replied, "I am."
"No Scottish person tans like that," she said.
Just to make her go away, I blurted out that my dad is Native American. G humphed and walked back to her spam emails. Later that day, she told me to move my desk, as she was unhappy about my "fraternizing" with my (white) co-workers, and declared me banned from that afternoon's office meeting. Through the paper-thin walls, I heard P ranting about how "Indians steal things" and are "lazy" and "uncooperative."  As much as I wanted to quit, I was stuck there because of a contract with my college. G, however, was done with me. Two weeks from the end of my contract, she fired me on a bogus claim that I had forged my time sheet and had been failing to come in to work. When I presented proof, she complained to P, who sent a series of angry emails to my college, and froze my last month's pay (for hours I'd already worked). I was almost relieved at this point to be rid of the job, but it took months to sort out the resulting paperwork from her tantrum. And no, I never did get my pay for that last month.