The Phantom Editor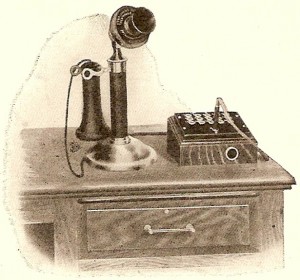 MVWJ was not really a bad job at all. In fact, it was a really good a job in a field where I'd trained (journalism). But let it serve as a cautionary tale of how NOT to run a company or treat your employees. I had been job hunting for months. I interviewed for a writer job at an online news site. The future editor interviewed me over the phone from his remote office. I interviewed again at their local office with him (still on the phone at his office as he almost never came to the office in my city) and guy I would be replacing. The job had great benefits and salary. Most of the employees were young and fun to talk to. I would be writing stories for the news service and would be trained to produce programs for the website, usually panel discussions and interviews.
I  trained for a week with my predecessor. He was a bit of a geek, but funny and easy to get along with. The editor who hired me was another story. He had been pleasant and humorous on the phone, but from the day I started, I heard dire warnings about his 'difficult' nature and fights with management. "Watch out for Mr L!" "Oh, Mr L is your boss…good luck, you need it!" He was reputed to be even worse in person, but I only had to deal with him over the phone. So I was warned, but not worried. I'm not easily bothered by cranky editor types and not thin skinned about criticism of my work. It's part of the job. However, the warnings began to make sense very quickly. The Editor was like one of those abusive men who acts really sweet until you get married. As soon as I was hired, he no longer felt the need for any social niceties. Even that isn't necessarily a deal breaker in a high-stress environment, but he was really rude and insulting, way beyond what was necessary.
If I asked a question about the job, he would insult and berate me, then he'd tell me in the next second not to worry, that I would receive his support through the three month probation. It was rather disorienting. I knew I was a good journalist and got the hang of the routine, even the editor's 'difficult' behaviour. To be fair, he did compliment work that was good, and I thought things were fine, no further problems. I took it all with a grain of salt because, as I said, he was mostly a voice on the phone like Charlie's Angels. But I felt like my job was in peril every moment because I never knew if/when he'd call me up and berate me. I should point out he was like this with everyone, so I didn't take it personally and after a few weeks, I didn't have that feeling of peril.
However, some strange things did happen. Employees were fired from various departments after only working there for brief periods and everyone would be totally surprised and talk about it over lunch. One morning about six weeks after I started working, I was called into HR. The editor was on the speaker phone. He informed me that I was being let go because, as he said, I hadn't gotten the hang of it. I was stunned, because there had not been any indication. No one had complained or talked to me, there had been no warning at all and it had only been a month. I told him that but he insisted I wasn't doing a good job. He convinced that I wasn't going to pull it off, despite the fact that he had not once stepped foot in the office since I'd been there and I'd never even met him. I reminded the editor that he had been impressed by my experience and the writing samples I had supplied with my resume. His response was that, "It just isn't working out." Everything he said contradicted everything he'd said in the interview: that I would be trained and that I would get three months probation. I pointed that out to him but his response was good bye and good luck.
I simply went to my office, got my stuff and left without even saying goodbye to anyone. I cried on the way home. I dreaded having to tell my boyfriend, who had been so proud when I got that job. They did save me the trouble. When I got home, he told me he already knew. He had called the office to say hello and the receptionist told that I'd been let go. I am highly critical of my own work and would have admitted if I did a shitty job or had any trouble 'getting it' as The Editor so eloquently put it. I tortured myself, wondering how I could have screwed up a great opportunity that I had needed so badly. About a year later, I was at a party and met some former employees. I learned from them that my experience was typical. The editor was notorious for firing people on the spur of the moment and they were surprised I'd even lasted a month. In fact, no one who worked there at the time was still employed only a year later (most were on contract, I should point out). They never hired anyone to replace me. The company ended up in financial trouble and nearly everyone was laid off. It was later bought by another company. The editor continued to work at the new company. Of course, I never got to meet him.