On Edge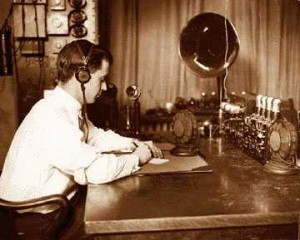 I am currently working in MVWJ as a transportation dispatcher, which is basically getting our cabs to pick up train crews to go from point A to point B. The job itself wouldn't be that bad if it weren't for the company and the people who run it. It's owned by a local guy who owns a good portion of business here in town. None of us ever know what we're going to walk into on a daily basis. Our head supervisor is a former Marine, who if you dare get sick, you're scheduled on your next day off, usually without warning. We are required to do what they call "highlight" early or late, which means we either have to come in four hours early or stay four hours late. I am on first shift, which means if I highlight early, it means getting up at 2am to see if I am needed at 3am (I live across the street so I don't need to call any earlier) and there's no guarantee that you have to go in early.
You rarely know if you will have to stay late until you're already making other plans, after they've told you all day you weren't needed. Nothing's worse than when they decide to tell you as your putting your headset up and walking out the door. They've been known to chase people down in the parking lot to get them back in to stay! If you have a day that you can't stay or come in, you're written up, and they don't care why. Most of us are parents and some of us have had massive health problems, but even when you're contagious, you're expected to be there. The supervisors are also some of the most ridiculous people that I have ever met in my life! One supervisor in particular will virtually scream at you from across the room for something you supposedly did wrong. He has been sent home for his behavior, but won't ever get fired. I've been sexually harassed, insulted, screamed at, threatened, you name it.
One of the worst things is the intimidation tactics they use. They will scream at people on the floor, threatening to suspend them for insubordination for things that are just crazy. We work with the big train companies — CSX, Norfolk Southern, Sooline, Amtrak and Union Pacific. UP has their own system that we have to close out and sometimes, if we are unusually busy, we get behind doing this. That's when the supervisors come out to yell at us for not getting them out fast enough and threatening suspension. I've never worked in a place where people are so afraid to come into work. The only reason why we stay is that the money is halfway decent but that's about it. I guess it's a bad sign when there are only three or four people out of about 200 to 300 who have been there longer than three or four years. One has been there about 10, but she's the exception. All I can do is keep looking for something better.