The Cheap Doctor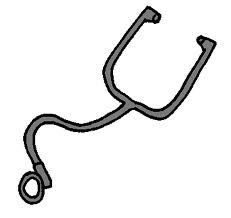 I applied to the doctor's office when I saw it on my university's job listing website. The description said it had part-time hours during school and full-time hours during the summer. It was perfect. I applied and was offered the job.
I was eager to start full-time because I needed the money for my bills. I started "full-time" only to find out that meant under 30 hours a week. I was struggling financially and had to take on another job, at an old job 2 hours away at my hometown, in which I worked 24 hours over the weekend. Apparently the doctor didn't understand my need for extra hours because even though I told him multiple times I was going home to work he would always ask, "Are you going home this weekend to see your family?"
It would have been more beneficial for me to just live with my family, but I had signed a lease on an apartment with a roommate thinking I would be able to live in my college town. Plus, I felt bad for quitting somewhere so quickly.
As I worked over the summer I got more and more responsibility from the supervisor who I was taking over for. Soon I was in charge of processing insurance claims, running payments and all other general office work.
When school started I went back to my six hours a week. I soon took on a second babysitting job in the evenings and weekends to keep up, no longer did I have time to drive home every weekend. Strangely enough, every time I started going in for the 2 hours at the end of the day I had the exact same amount of work I had every day during the summer. I had no idea what my supervisor was doing all day, but it wasn't her job.
I should mention that this office was extremely strict. No gum, no cell phones and not even any food was allowed. Of course, my supervisor got to do all these things because she was the doctor's wife. Minus the paycheck there was no incentive to working there such as a free lunch or cookies for a birthday or something special.
But then my co-worker told me there was a Christmas bonus. I was so excited when Christmas came around and I really needed the money. I opened up my check to find $25. Not what I was expecting, but I decided it was better than nothing and tried to be happy about it. A couple hours later a women called that occasionally referred patients to our business, "Oh I just wanted to call and tell the doctor thank you for the gift card. That was so kind. I really wasn't expecting it. Please tell him thank you for me!" Surely no one would be that excited for a gift card under $25.
A week later I couldn't take it any longer and asked my co-worker, "You don't have to tell me if you don't want, but I'm just curious what you got for your bonus."
"$267, you?"
I could barely get the words out to tell her how much I got. She tried to make me feel better by saying it was probably a percentage thing. Sure she was "full-time" all the time, but I had worked full-time all summer, came in whenever I could, and worked full-time every break I got at school.
Around that time I got offered a really great internship. I worked the two hours Monday, Wednesday and Thursdays at the doctor's office and the internship was going to be all day Monday and Wednesday. I was so happy to have an excuse to quit and told them that I was no longer going to be able to work because of the days I was having to do the internship.
My supervisor's response, "You don't work there Thursdays? Well you can just come in then."
Somehow my attempt to quit did not work.
I didn't have as much work as I did before my internship, but I still had 2+ days of work every time I would come in. Finally since I am graduating I was able to tell them I wouldn't be working once I finished school because I was going to find a full-time job in my field. I told them about three months in advance.
Two weeks ago I had a giant group presentation that we had been working on all semester that went into my work time. I told my supervisor I would be late, but I would come in as soon as it was over. She texted me the day before saying it had been slow all week and that I wouldn't need to come in.
The next week she told me the same thing. I again was grateful since it was finals week. When she sent that text I couldn't help but thinking my last day was coming up, but couldn't remember the exact week. Apparently it was that week. When I told her thanks for letting my have the day off she responded, "That was ur last day right? Thank u for all ur hard work." Guess I'm not even getting a going away card.